Thank you for visiting Blue Ridge Inspections!
My name is Kevin Turner, and I provide friendly, quality home and commercial inspections throughout the northern Shenandoah Valley and parts of northern Virginia, including Winchester, VA and the surrounding area. My services include residential and commercial inspections, as well as presale, prepurchase and investment inspections for both buyers and sellers. Whether you're a homebuyer, seller, investor, mortgage company or bank, I'm here to help you move forward with confidence by giving you the information you need to make an informed decision.
I opened the doors to Blue Ridge Inspections in 2000 after working for years in commercial construction and as a residential General Contractor. My work experience greatly supports my knowledge as an inspector, and my background gives me a solid understanding of all aspects of the process.
As your certified Home Inspector, I'll thoroughly explain my findings and will spend as much time as needed to make sure you're left with solutions to issues, rather than questions about them. Though sometimes there are some unexpected inspection results, I promise to help guide you with a comprehensive explanation that outlines your options. My goal is to give you all of the information you need, good and bad, to make the best decision possible regarding your investment.
Contact me today and let's work together to find your next home or commercial property!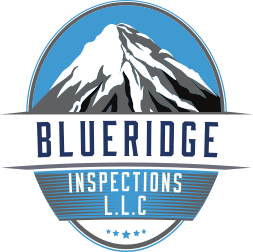 Proudly serving Virginia and West Virginia
"Anywhere you go, I go!"